Image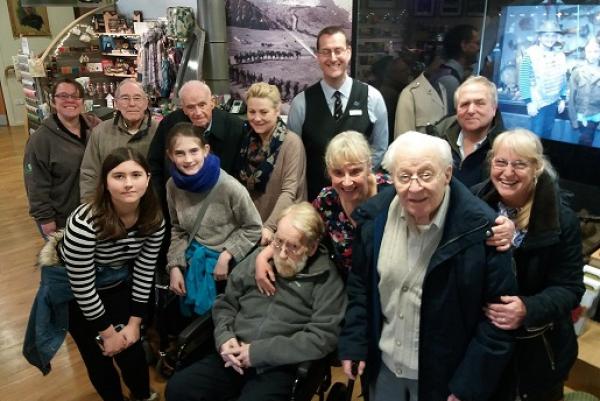 North Yorkshire Youth is working under the umbrella of Ex-Forces Support North Yorkshire to bring together Ex- service men and women and local young people to tell each other's stories…
Ages Together is an Intergenerational Group made up of Students from Bedale School and Ex- Forces Veterans whose home is 'The Millings' in Bedale. North
On Tuesday 10th April, in the pouring rain, a number of our merry group went for a guided tour of the Green Howard's Regimental Museum in Richmond.
Hosted brilliantly and enthusiastically by Carl; we were allowed to handle artefacts from WW1, dazzled by the medal room and taught some very interesting language facts that no-one had known before… needless to say we don't do as much 'chatting' as we had done before!!
We took lots of photos and got some inspiration for our exhibition; which will be held on Armed Forces Day (Saturday 30th June) at Bedale Hall and we are hoping that the museum join forces with us on that one!
The Ages Together Bedale Group has been meeting and creating stories for a few months now and it has proved a wonderful experience for all involved; we would love to invite anyone that may be interested to our exhibition to see the culmination of our work together!