Image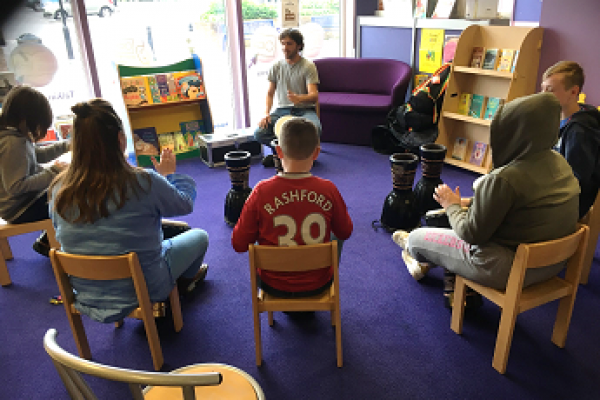 Young People attending Colburn Youth Project have recently enjoyed a fantastic evening of hand and scrap drumming, led by a professional musician at Colburn Library. The group tried their hand at a number of different genre and styles including samba and rock.
The project, which has only been running since September 2017 has received funding from Colburn Town Council, North Yorkshire County Councils Stronger Communities and Future HY (a Higher York project) to run 2 sessions a week for 10 – 16 year olds in the town. Sessions aim to provide young people with fun and engaging activities through cooking, arts and games. Short projects and special events have been a running theme of the club and have so far included a babysiting course, animation workshops, makeup and styling, textiles and organising a community event. These high quality activities, including the drumming, have been very well attended and enjoyed all local young people who are keen continue learning new skills.
The group are now looking forward to going to Lightwater Valley before they break for the summer holidays. Leaders are currently working on a Youth Achievement Week during the holidays to keep young people engaged in positive activities.