Image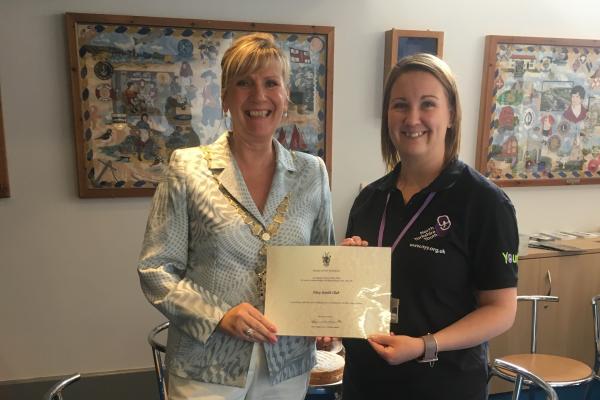 Filey Youth Club have built great relationships within our community over the last few months.  We have had 3 different workshops with Bike About Filey with more planned.  These will be funded by the super donation from our local community interest magazine, Filey Bay Today.
Our litter picking efforts have not only been great for our sense of community spirit but have also been celebrated. Mary-Ann recently accepted a certificate on behalf of Filey Youth Club from Town Mayor Jacqui Houlden-Banks.
We have also recently been awarded a £100 donation from Filey Rotary, which will be spent on resources.
The Youth Mentor project is new to Filey and over the academic year so far Mary-Ann has supported over 20 young people. Working relationships with both the secondary and junior school in Filey have gone from strength to strength and this has allowed Mary-Ann to focus on the young people and their outcomes.  Improved engagement in education, improved self-esteem and confidence and accessing opportunities which will enhance informal learning and improve connections within their community, are just some of those outcomes met among the cohort.
The summer will allow time for evaluation and further improvement to the way Youth Mentoring works in Filey.  We will most certainly build on the great success so far, as well as building and fostering more links within the community, providing more opportunities for the young people of Filey.