Image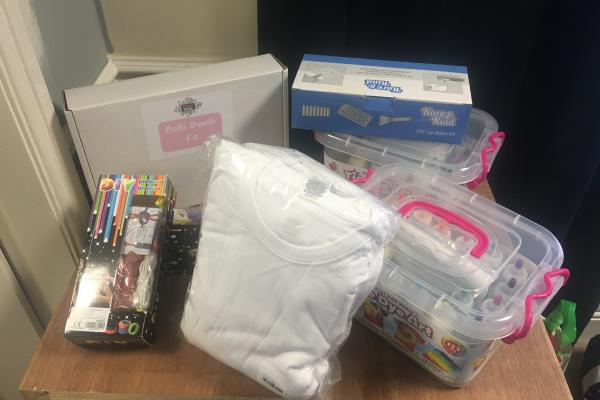 Filey Youth Club has been meeting out of St Johns Church Hall for just over 12 months now. When we first moved there, the young people were disappointed at losing the previous space which was a purpose built youth centre, with tv, games consoles, pool table etc. St John's Church have been more than welcoming and although we don't have the all singing all dancing venue, we do have space and are well looked after!
We have use of a huge kitchen, so can have plenty of young people involved in cooking and baking. We have plenty of storage and with some wonderfully kind donations, now have a couple of games consoles and TVs, we have portable speakers, games and the best bit is a huge space to play sports! Young people love to come and play dodge ball in the huge hall upstairs! We have a pool table which the Church sourced for us and the local Table Tennis Club kindly offer use of their equipment! Brilliant!
We have even been working alongside Scarborough Rugby Union Football Club which has been funded by North Yorkshire Sport. Stuart Smyth, SRUFCs Youth Development Officer has been delivering all kinds of activities every week for the last 8 weeks. The young people have really engaged well in this and the physical activity in the club has definitely increased!
Some feedback from our young people – "We love the rugby people!" "I have really enjoyed doing the sports activities, getting some exercise and having a laugh with my friends" "Can we do some outside rugby when the weather gets better?"
Other popular activities at Filey Youth Club include Arts and Crafts and S.T.E.M activities! We always have some bits and bobs and the staff and young people are great at working together to create something from nothing much, but quality, relevant and exciting resources are expensive – so imagine our excitement when one Wednesday evening a lady popped in with an envelope full of cash! £177 to be exact; raised through a St John's Church Community Lunch event! After some consultation with the Club, that fabulous donation has been spent on, bath bomb kits, tie dye kits, Bracelet making kits and lip balm kits!
We're all very excited to get creative with this and learn about the science behind making cosmetics!
We have lots planned for the coming months at Filey Youth Club; some partner work with Filey Library, Filey Sailing Club and more activities with SRUFC! Filey Youth Club has brilliant, creative young people, who ask for what they want and then a wonderful community who want to support making these things happen!