Image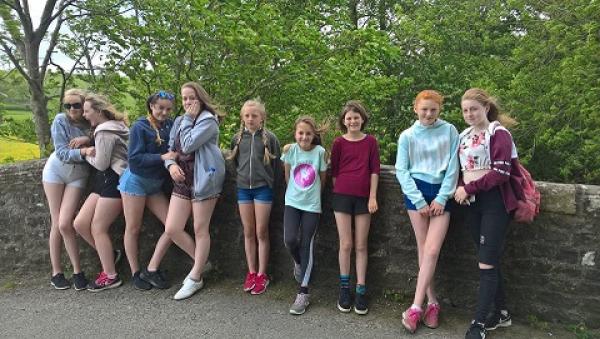 Greatwood Youth Club in Skipton had a Girls Residential weekend at Playaway Eshton Grange, near Gargrave. This amazing venue has been set up to benefit young people and is on the doorstep of the Yorkshire Dales National Park.   www.playaway-centre.co.uk
The weather was great and the pool was definitely a big hit! They girls even had a late night swim whilst the sun went down.
The group were able to feed the animals – rabbits, guinea pigs, alpaca, goats and a very large pig!  The rabbist were a firm favourite along with the baby guinea pigs that arrived on the Sunday morning.
The girls competed against each other on the adventure play ground to see who was fastest and had a photo pose challenge – most poses in a minute!
We cooked all our own food and did the washing up (with a few complaints) and we enjoyed watching "The Greatest Showman" in the large cinema room.  It really was a really great weekend – not sure who enjoyed it more the girls or the staff!
We can't wait to go again!