Image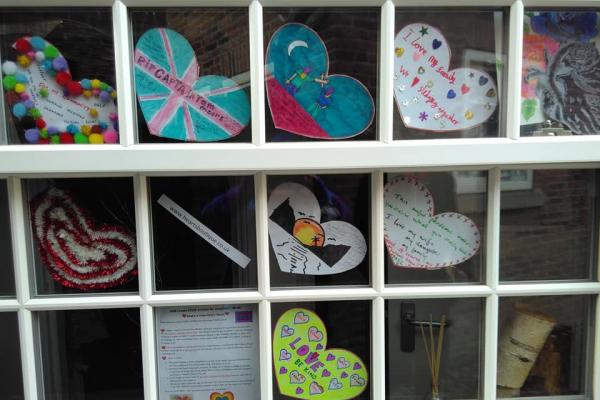 Over the first couple of weeks of February, young people who attend COZIE and JAM Create in Easingwold created this brilliant window display in partnership with local shop, Hearts, for Valentine's Day.
The young people were challenged to create a piece of art by one of the workers, Chris. He reminded them that love can be around caring and respect as well as romantic.
Sam and Alan who volunteer for the clubs, delivered Chris's art packs to the young people (all socially distanced of course!) which gave them a chance to check in with the young people and their families.
The display has been a source of comfort (and colour!) for lots of people in the town and a good chance for lots of people to talk about emotions and feelings.
As one of the pieces of art says, 'We Are In This Together'.