Image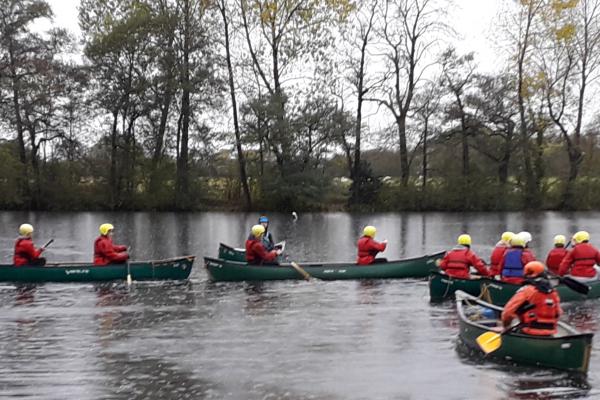 On Saturday 26th October we held our Annual General Meeting at Carlton Lodge.
The Youth Development Team contacted the Youth Clubs they support across the county to invite them to join us on the day and take part in activities. Groups were sent booking forms and all the consent paperwork they needed for the day. The Youth Development Team asked the leaders to RSVP numbers, so they could plan the day. Rachel took on the role of organising the youth numbers for the day and planned activities and instructors with George (Head of Centre).
On the morning of the AGM the sky was dark, with light rain for the majority of the day. Despite the poor weather, youth groups from as far as Staithes, Carrick and Scarborough travelled across the county to attend the day. Excluding leaders, we had 49 young people take part in Canoeing, High Ropes, Archery, Problem Solving and Axe Throwing. Several leaders joined in the activities if group numbers allowed, before being whisked in to the AGM meeting at 1pm, along with the NYY Trustees and invited guests. After the meeting was completed they rejoined their groups  to participate in the afternoons events.
The rain gave way after lunch and groups completed their planned sessions in slightly better conditions. Regardless of the poor weather the youth groups all seemed to have an amazing day, despite being slightly wet and cold.
The Youth Development Team are already looking forwards to next year – "Save the date" emails will be sent out over the summer holiday period.