Image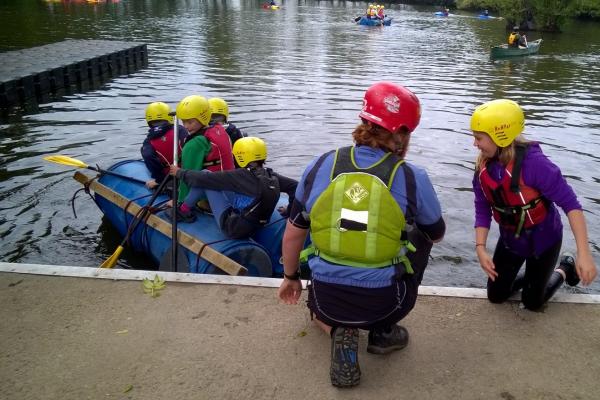 The Youth Development Team (YDT) are busy planning for this year's AGM / Activity Day. The team have sent out "Save The Date " emails asking the voluntary youth groups affiliated with NYY membership to save Saturday 26th October 2019.The early reminder is so youth groups who are interested in bringing a group of 11-19 year olds across to Carlton Lodge for an activity day and AGM meeting, can start planning. The YDT are working with the Carlton Lodge instructors to plan a range of activities across the day for groups to take part in across the day.
At previous AGM / Activity days young people have enjoyed raft building, canoeing and the rope bridge on the lake. Teams of young people tried their skills at archery and challenged their fear of heights on the high ropes and zip wire. Scavenger hunts, team building activities and climbing wall have also been offered across the day. Towards the end of the lunch break the Youth Group Leaders have joined the North Yorkshire Youth Committee for the AGM meeting to look at the previous year of trading and to elect any new members to the NYY committee, or make any new appointments on to the board.
If you are an NYY affiliated youth group, please save Saturday 26th October 2019 and join us for what we hope will be another fun filled day of adrenaline activities, along with other young people from across North Yorkshire.  Booking information and details will follow in the coming weeks.
Hope to see you all there.