Image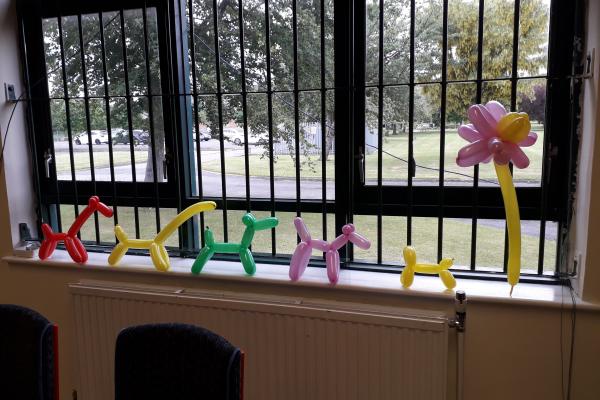 Last month Rachel and I visited Claro Barracks Youth Club to meet with the young people and volunteers.  Claro Barracks is on the outskirts of Ripon and houses several hundred service men and women and their families.
The visit was arranged by Michael Bailey, the Community Support Development Worker with the Army Welfare Service.  Michael runs a weekly youth club on the base with a small team of volunteers and was keen to invite partners along.
The club is run within the perimeter of the base and so access is often difficult for those not directly involved with the Army.  Rachel and I got permission to go onto the base; Rachel to speak to those aged 14 and above about volunteering in the community, whereas I went with some activities for everyone to enjoy.
The families who are based at Claro Barracks don't always know how long they will be resident there and so ties in the local community are often short term or fractured.  Michael is keen to engage the youth club members in more community based events and projects, as he appreciates that it's often difficult for them to mix with those living 'outside the wire' of the base.  The visit was extremely successful; links being made with the volunteers, who took information away on a variety of local projects including Squigglers Art Club and Ripon Youth Café.
Claire Thompson from Squigglers art club recently submitted a funding application to Harrogate Borough Council for a UCI cycling themed ceramics project.  The application included information on the youth club and how the Army relish opportunities for their families to interact within the communities where they are stationed.  Michael has been invited to bring his group along to the 5 art sessions where they will hopefully meet new friends and gain confidence to join other groups in the city.
Vicki