Image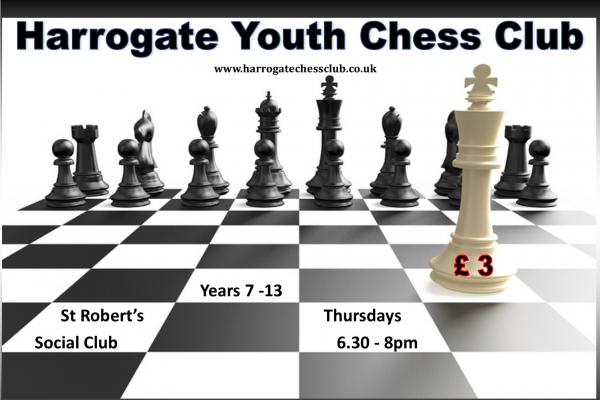 For those young people in school years 7 to 13 who enjoy strategic thinking, problem solving and a bit of friendly competition, Harrogate Youth Chess Club may be just the thing.
Not everyone likes school PE lessons or traditional sports like football and netball.  Physical exercise is an important element of our general health, but so are sports which strengthen our mental health.
Andrew Zigmond decided to set up the club for those who already play and enjoy this strategic sport as well as for those who liked the idea of a quieter pastime.
Chess is a game which tests our ability to plan ahead and problem solve.  It exercises both sides of our brains.  It improves our spatial awareness.  It improves our memory and helps prevent conditions like Dementia.  It increases creativity and improves our concentration.  All that from a board game.
Harrogate Youth Chess club runs on a Thursday from 6.30 – 8pm at St Roberts Social Club and costs just £3 for 1:1 tuition, group tuition, games and competitions as well as friendship and fun!
Contact Andrew for more information.