Image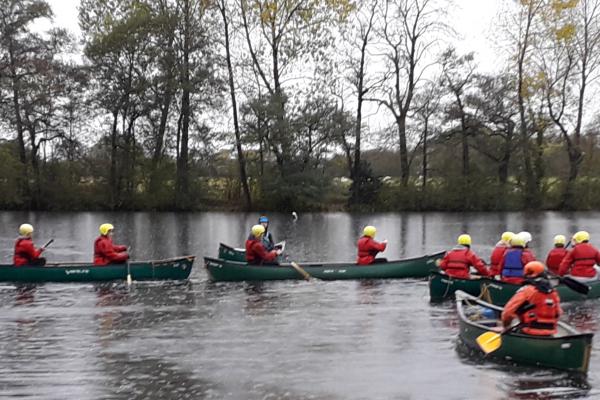 NYY's Independent Visitor Scheme was launched in December 2019 to establish a network of volunteers across North Yorkshire who will befriend a looked after young person and make a difference to their lives. The scheme provides the young person with the opportunity to develop a trusting, reliable and consistent relationship with an adult who will listen to them, offer one to one independent support and advice as well as supporting their involvement in fun social and leisure activities.
Needless to say, it has been a tricky time to launch a new project. We were halfway through training our first cohort of volunteers when lock down began. The first two training sessions were traditional group training sessions with everyone in the same room. We moved to online training and zoom sessions for the second half and with not too many technical problems (but a morning spent trying to work out how to put my lap top camera on), we managed to finish the training and had six keen Independent Visitors ready to go.
Social distancing measures have made it difficult to start the process of matching looked after young people with their Independent Visitors and this was put on hold for a while. The local authority will be promoting the scheme to social workers, foster carers and young people so that we can start to move things forward from July. We hope that through some remote introductions and initially socially distanced meetings, we can slowly start the process of our volunteers and young people getting to know one another and developing the positive relationships we know can be offered by Independent Visitors.
In the meantime, we have been focussing on recruitment of Independent Visitors so that we are ready to support as many young people as we can, when we can. We have been overwhelmed by the number of people who have come forward who would like to be involved. So far, we have had an additional twenty people who are taking part in interviews and training over the summer. All interviews and training are being done online. This is proving a very effective way of being able to reach people from all over North Yorkshire. We have learned a lot and some of the new approaches we have developed will definitely be part of our future practice.
Recruitment of volunteers is going to be ongoing and we are happy to hear from anyone who wants to support a young person and can commit to one visit per month for at least two years. There may be a wait to get started but once the start is made, we hope that our Independent Visitors will stick with young people for the long term.