Image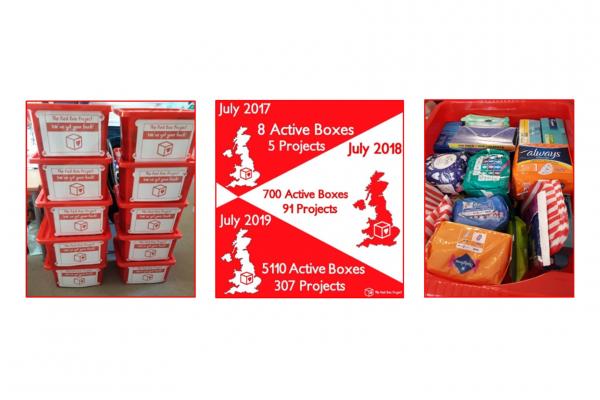 The Red Box Project is a community-based, not-for-profit initiative, to support young people throughout their periods by providing red boxes filled with free period products.
It was founded in March 2017 by three friends who wanted to give young people in their local area access to sanitary products. After reading about 'Period Poverty' in the news, they were angered at the idea that young people were missing out on their education because they couldn't afford the products they needed during their period.
The project now runs nationwide, people group together, set up Red Boxes filled with tampons, pads etc. which are then delivered into local schools and has provided more than 3750 red boxes in schools and other educational settings across the UK.
I approached The Red Box Project on behalf of all the North Yorkshire Youth to see if it would be possible to be donated boxes for each of our direct delivery youth clubs; where staff have encountered young people who are unable to afford sanitary products or who have been in embarrassing situations as a result of this. I felt it would be beneficial for young people to know that our youth clubs are a place where they can access these essential products when needed during youth club evenings but also receive help at youth club, discreetly, should they require a small supply to take away with them if needed.
The Red Box project were extremely accommodating and were able to kit out a red box full to the brim of sanitary products for all 17 of our direct delivery clubs and these should now be in place in place at each club. These should last sometime, however the Red Box project are on hand should supplies get low.
It may be something worth letting our voluntary club members/contacts know about to either approach the Red Box Project themselves or to use the idea and set up their own donations box in a prominent place within their local community to be filled by members of the public/community for their youth club. The boxes are also a great way to stimulate conversation with young people around the topic of periods or period poverty, to address the stigmas, questions or worries young people may have around the subject.
Jayne Shackleton, Youth Participation Worker